nonprofit management certificate
Provides a Solid Foundation in Nonprofit Operations
The Nonprofit Management Certificate Program, sponsored by Atmos Energy, is a cohort of seven full-day sessions that provide in-depth instruction on the key components of the operations of a nonprofit.
As a cohort, students learn together what it takes to operate a nonprofit organization in a rapidly changing environment. A mix of theory and practice, the certificate program covers governing, leading and managing, resource acquisition, outcomes evaluation, risk management and legal, and marketing.
Our instructors come from varied business and educational background with track records of success in their respective fields and areas of expertise.
Understanding the Nonprofit Sector, Organization and Strategic Planning
Program Planning, Evaluation, and Sustainability
Human Resources and Volunteer Management
Financial Management
Fund Development
Risk Management and Nonprofit Legal
Branding, Marketing and PR
Please note: You must attend all seven sessions to obtain your certificate. 
Participants will be able to:
Identify major theories of management and explain the relevance of these principles to nonprofit management
Demonstrate knowledge of the organizational factors that indicate excellence in a nonprofit organization, including incorporation of ethics and values into the management of the organization
Demonstrate the components of a nonprofit organization and the ways in which they should be managed in order to achieve internal consistency and integrity
Demonstrate specific knowledge and points of view needed by nonprofit professionals
Sponsored by: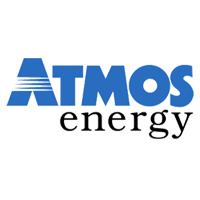 CNM Dallas
6688 N. Central Expressway, Suite 250
Dallas, Texas 75206
Thursdays
9 a.m. – 4:30 p.m.
One hour break for lunch on your own.
Early Bird Member Rate: $700
Regular Member Rate: $900
Non-Member Rate $1,200
Early Bird Member Rate Ends February 13.
1: February 20, 2020
2: February 27, 2020
3: March 5, 2020
4: March 26, 2020
5: April 2, 2020
6: April 16, 2020
7: April 30, 2020
CNM Fort Worth
1701 River Run, Suite 1002
Fort Worth, Texas 76107
Tuesdays
9 a.m. – 4:30 p.m.
One hour break for lunch on your own.
Early Bird Member Rate: $700
Regular Member Rate: $900
Non-Member Rate: $1,200
Early Bird Member Rate Ends March 17. 
1: March 24, 2020
2: March 31, 2020
3: April 7, 2020
4: April 14, 2020
5: April 21, 2020
6: April 28, 2020
7: May 5, 2020
* All CNM guests must park on the 6th level of the parking garage located next to the tall Westbend I office building where CNM is located. CNM's lease agreement requires that CNM visitors park on this designated level. Violations will result in CNM's eviction and/or your vehicle being towed. Thank you for helping us to be good tenants! Westbend parking garage is free, bright, clean, safe, video-monitored, and has elevators and music.
For nearly 40 years, CNM has helped strengthen nonprofits by offering affordable education and management consulting services to our members. We broadened our mission in early 2015 to strengthen communities by connecting and engaging nonprofits and other stakeholders through thought leadership, management expertise and outcomes technology.
6688 N. Central Expressway
Suite 1025
Dallas, TX 75206
214-826-3470
1701 River Run
Suite 1002
Fort Worth, TX 76107
817-334-0228