Outcomes Consulting >  INSTITUTE
Build Your Program Evaluation Capacity
The Outcomes-Based Program Evaluation Institute
The Outcomes-Based Program Evaluation Institute (OBPEI) provides organizations with the knowledge and skills to evaluate program efficiency and effectiveness. As a result, you'll fill a critical knowledge gap for your organization to help make program improvements for an even greater impact. In turn, you'll be able to demonstrate to your stakeholders that your programs are working.
The OBPEI consists of four in-class sessions and eight hours of one-on-one coaching with PhD-level program evaluation consultants. Participating organizations will design an evaluation framework for one program that includes a theory of change model, a logic model with goals and indicators and a data collection plan. Between sessions and coaching meetings, participating organizations are expected to complete homework assignments that contribute to the development of their program's evaluation framework.
Key Criteria for the Fort Worth Outcomes-Based Program Evaluation Institute
Mission focus in one of the following areas: Education, Economic Opportunity, Leadership Development, Health, Human Services or Youth
Significant program services in the Fort Worth community
Operating budget between $500,000 and $4 Million
Evaluation team of at least 2 or 3 consistent staff members to attend and participate fully in workshops, coaching and homework assignments
Stable leadership in place who are committed to implementing and/or improving program evaluation within the organization
CNM Fort Worth
1701 River Run, #1002
Fort Worth, TX 76107 
Tuesdays
9:00 am – 1:00 pm 
Have stable leadership in place and key leaders who are committed to implementing and/or improving program evaluation within the organization
Complete the application form by July 19, 2018 
With the generous underwriting from The Miles Foundation and The Morris Foundation, qualifying organizations pay the subsidized rate of $500 (unsubsidized rate is $4,000).
$500 Per Organization
August 21, 2018
September 11, 2018
October 2, 2018 
October 30, 2018 
* All CNM guests must park on the 6th level of the parking garage located next to the tall Westbend I office building where CNM is located. CNM's lease agreement requires that CNM visitors park on this designated level. Violations will result in CNM's eviction and/or your vehicle being towed. Thank you for helping us to be good tenants! Westbend parking garage is free, bright, clean, safe, video-monitored, and has elevators and music.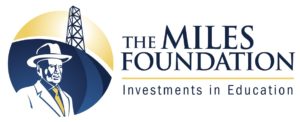 "The Moody Outcomes Institute helped key players in our organization gain a deeper understanding of how to collect and measure important data on our programs. In addition, it helped us to get on the same page as a team about what we value in terms of data. CNM did a fantastic job of leading the workshops and we are so grateful for the opportunity to attend."
Jen Pierson
Director of Development/ West Dallas Community School
For more than 35 years, CNM has helped strengthen nonprofits by offering affordable education and management consulting services to our members. We broadened our mission in early 2015 to strengthen communities by connecting and engaging nonprofits and other stakeholders through thought leadership, management expertise and outcomes technology. 
2902 Floyd Street
Dallas, TX 75204
214-826-3470
1701 River Run, # 1002
Fort Worth, TX 76107
817-334-0228