Members, make sure you enter coupon code and click on apply coupon to get your discount.
Contact Membership@thecnm.org for the code if you don't know it!

Making the Ask: Major Gift Discovery, Cultivation and Solicitation
December 11 @ 9:00 am

-

12:00 pm
Asking for the gift can be intimidating to development professionals, much less executive staff and board members. Yet the process of cultivating and ultimately asking for a major gift cannot be a one-person show, particularly for nonprofits seeking to grow their fundraising revenue.
This session offers practical advice to help close major gifts and can be used as a teaching tool to engage organizational leadership.
Learning objectives:
Asking for major gifts
Training volunteers and executive staff to ask
Recognizing other opportunities
Course Outline:
Discovery
Solicitation
Training
Program Level: Advanced fundraising
Prerequisites: No advance preparation required
Instructional Method: Adult in-person classroom
Social Worker CEU Credits: 3 hours
Cost: $65 member/$115 non-member
---
ABOUT THE INSTRUCTORS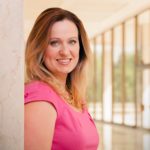 Sheridan Joslin, Principal, Dini Spheris
In theater, Sheridan learned "out-of-the-box thinking" and that there are few limits to creative expression. Just as there are many ways to present a character on stage … in the same way, every campaign and counseling environment presents new opportunities for creativity and problem-solving. Sheridan is always willing to try a different tactic to get to the right end goal.
Prior to coming to Dini Spheris, Sheridan had valuable experience in the nonprofit sector, working for organizations like Florida State University, Texas Children's Hospital and The University of Texas MD Anderson Cancer Center, to name a few. Working at these institutions, she has personally solicited gifts between $10,000 and $10 million, and directed or managed campaigns ranging from $1 million to $200 million.
A graduate of the University of Oklahoma, Sheridan's degree is in theatre, but before that, she studied chemical engineering. This dichotomy of interests still serves her well today. She enjoys the analytical, logical side to problem-solving and consulting with nonprofit institutions, but she also understands each organization needs its own creative, flexible approach to successfully reset the bar of where organizational philanthropy could be.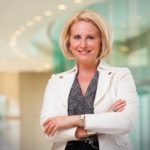 Ashley D. Harris, Consultant, Dini Spheris
Ashley's first encounter with philanthropy was on a college mission trip to Reynosa, Mexico. Challenged by trip leaders to get involved closer to home, Ashley founded a Habitat for Humanity chapter at her university, Rhodes College. Her early exposure to people living in poverty convinced her that nonprofits are crucial to improving the lives of everyone in our communities.
Today Ashley is still taking action, working with her clients to help them achieve their missions and campaign objectives. She has led multi-million dollar annual fund campaigns as a development officer for two of Dallas' premier human services agencies, Dallas Area Habitat for Humanity and The Bridge. Her development and consulting experience with a wide variety of nonprofit organizations, including independent schools, children's hospitals and faith-based agencies, provides qualified insight into today's fundraising environment.
Ashley has worked extensively with volunteer and executive leadership to plan and manage successful capital campaigns from $5 million to $90 million. With an easy to meet you kind of personality, a roll up her sleeves approach to work and clarity of thought and purpose, Ashley excels at moving nonprofits to financial and institutional success.