ATTENTION – Members, make sure you enter your discount code and click "Apply" to activate the discount. CNM does not refund the difference if the discount code is not applied at the time of transaction. Contact expert@thecnm.org for the code if you do not know it!

Building an Annual Development Plan
September 10, 2020 @ 9:00 am

-

11:00 am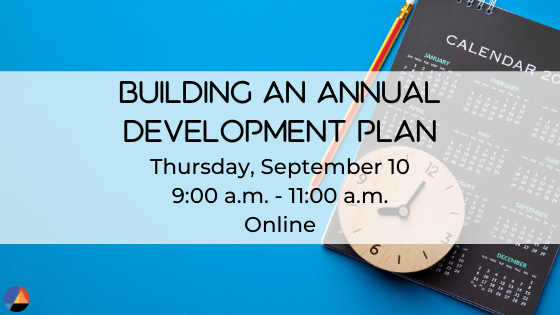 As the development professional charged with the responsibility of fundraising strategy, how does one build an annual development plan? Whether starting from scratch or expanding an existing annual fundraising operation, there are essential components, people and processes necessary to being successful.
This session offers practical advice to create an annual fundraising plan.
Course Outline:
Components, people and processes

Mechanics of building a plan
Program Level: Entry to midlevel fundraising
Prerequisites: None, no advanced preparation
Instructional Method: Online via Zoom
Social Worker CEU Credits: 3 hours
Cost: $65 members/$115 non-members
Please note: Registration closes two days prior to the class date. Registrations are subject to approval.

____________________________________________
ABOUT THE INSTRUCTOR
Nevena Demirovic
Part optimist, problem-solver and adventurer, Nevena Demirovic is not afraid of big challenges and complex situations. Prior to joining Dini Spheris as a Consultant, Nevena spent seven years working in Geneva, Switzerland for the Global Fund to Fight AIDS, Tuberculosis and Malaria, and the United Nations Refugee Agency. Her work involved major gifts fundraising among globally-focused philanthropists and Fortune 500 companies. Additionally, Nevena worked in the emerging arena of public-private collaborations as she forged new and trusted partnerships to address healthcare, humanitarian and refugee needs at the international level. Nevena first honed her relationship-building skills while working for a private wealth management practice in Merrill Lynch in Houston, Texas.
Resourceful and goal-driven, Nevena envisions opportunity where others see obstacles. Every client setting presents a chance for Nevena to forge new relationships of trust and responsibility. Nevena believes the best path to fundraising and philanthropic success is building strong, collaborative networks of institutional leaders, board members, program staff, volunteers and fundraising professionals. Fundraising success is a team effort. In her previous work at the Global Fund, Nevena was known for both delivering her goals and for the positive culture and energy that surrounded her team. At Dini Spheris, Nevena provides each client with a trusted partner who is focused on their unique circumstances, goals and strategies. For each, success is a personal responsibility.
Nevena holds an MBA from University of Geneva, Switzerland and a BA with a major in Marketing and a minor in International Studies from the University of St. Thomas in Houston, graduating both with honors.
Related Events