Grow your fundraising career and your results
Successful fundraising depends on the effectiveness of core organizational processes and information. The Fundraising Certificate, sponsored by Wells Fargo, provides participants with a deep dive into an information-rich course to identify best practices and to enhance fundraising effectiveness. You'll be introduced to thought-provoking research on nonprofit fundraising, the sector's dynamic history, scope and impact in the 21st century. You'll explore fundraising from ethical practice, donor commitment and retention.
Philanthropy and the Third Sector
Culture of Philanthropy and Fundraising Essentials
Types of Constituents and Gifts
Cultivation and Donor Data Management Systems
Fundraising Leadership and Development Planning
For more information or a course description email education@thecnm.org.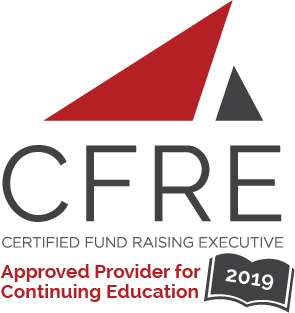 Full participation in this program is applicable for 35.0 points in Category 1.B-Education of the CFRE International certification or recertification.
Carole Rylander
CFRE, CNM Instructor
and Principal, Rylander Associates
For more information about the Association of Fundraising Professionals (AFP) please visit either the Dallas or Fort Worth chapters.
CNM Dallas
2902 Floyd Street
Dallas, Texas 75204
Wednesdays
9 a.m. – 4:30 p.m.
One hour break for lunch on your own.
CNM Fort Worth
1701 River Run, Suite 1002
Fort Worth, TX 76107
Wednesdays
9 a.m. – 4:30 p.m.
One hour break for lunch on your own.
* All CNM guests must park on the 6th level of the parking garage located next to the tall Westbend I office building where CNM is located. CNM's lease agreement requires that CNM visitors park on this designated level. Violations will result in CNM's eviction and/or your vehicle being towed. Thank you for helping us to be good tenants! Westbend parking garage is free, bright, clean, safe, video-monitored, and has elevators and music.
For nearly 40 years, CNM has helped strengthen nonprofits by offering affordable education and management consulting services to our members. We broadened our mission in early 2015 to strengthen communities by connecting and engaging nonprofits and other stakeholders through thought leadership, management expertise and outcomes technology.
2902 Floyd Street
Dallas, TX 75204
214-826-3470
1701 River Run, # 1002
Fort Worth, TX 76107
817-334-0228