Outcomes and Evaluation Director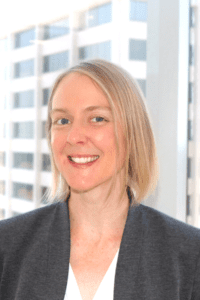 Casey has over 12 years of experience in program evaluation and research. She works to strengthen communities and address complex social issues through strategic thinking, data, and community engagement. She is skilled in mixed-methods research, data process design, and program management. Casey has authored evaluation reports and strategic plans in a variety of mission spaces, managed large-scale research and community assessments, and aided leaders in developing collaborative approaches to address persistent social issues.
Casey holds a Bachelor of Arts in International Relations from Brigham Young University and a Masters of Public Health with an emphasis on program evaluation and quantitative research methods from The University of Texas Health Science Center at Houston. Casey is progressively replacing her lawn with vegetables and native plants and reads everything she can get her hands on.